PÁNICO AL MIEDO
"Formador" CD 2018
(Cimmerian Shade Recordings/United By Chaos Records/Symbol Of Domination)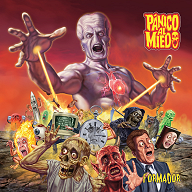 Formed in the year of 2013 and hailing from Catalonia the Death/Thrash Metal quartet named as PÁNICO AL MIEDO (that literally means "panic to fear") unleashes its fresh stuff upon the metal fans of the globe, which is actually their first full-length album. These Catalans put a very strong effort into the creative and executive processes of the 13 songs of "Formador". Let me just point out a few valuable facts herewith. The album was produced & mixed at Trident Studios by Juan Urteaga (known from his whacking works with such pioneers of Thrash Metal as EXODUS, TESTAMENT or HEATHEN, just to name a few), then we have Jens Bogren who was liable for the mastering plus Edward J. Repka, the creator of the masterful yet ominous cover artwork, and to round off this already unbeatable fulfillment some guest solos were played by 2 ex-members of DEATH, namely James Murphy and Bobby Koelble. Huge achievements, right? Well, definitely, though besides these great names and enticing facts the majority of the songs are simply boring and lacking of originality. Don't get me wrong everything is way professional and fancy on "Formador", but let me ask here, where are the real songs, the real ideas, the memorable melodies and riffs, which I can recall and I can crave to play again and again. Unfortunately, this release is just another good and professionally sounding record in the row that won't attract too many metalheads and that is for sure. Still fans of EXODUS, SEPULTURA, TESTAMENT and DEATH can make a try with the songs of "Formador". Let's hope the second album will feature more own and genuine ideas!
PÄNZER
"Fatal Command" CD 2017
(Nuclear Blast Records)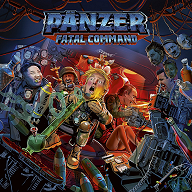 After the successful debut "Send Them All to Hell" (2014) the German PÄNZER strikes back with their second long play, the capably titled and graphically designed "Fatal Command". Compared to their debut the new album sounds even more canorous to me or maybe the right term would be hymnal, filled with beauteous twin guitar harmonies and chants that are simply soul shaking ("We Can Not Be Silenced" and "I'll Bring You The Night" would be good examples for that). The album also includes a huge portion of fascinating solos, played with 100% competent spirit and vibe. The whole album radiates some kind of feel that is about "how good were those 80s, so let's pay a tribute and create something of our own with a totally sincere heart and respect to those golden times of the past". Sure, one can hear or find similarities to such genre-defining bands as JUDAS PRIEST, IRON MAIDEN or ACCEPT, but PÄNZER's aim is to have fun playing the classic Heavy Metal style the way they envision it! OK, we have plenty of specific elements coming directly from Thrash Metal and Speed Metal, but those ingredients are simply inevitable in our case due to the musicianship, which has been expanded I suppose in sake of getting more massive 6-string expressions both live and in the studio. The all-star line-up of "Fatal Command" incorporates the following experienced and tested with time musicians: Schmier (from DESTRUCTION and HEADHUNTER) – vocals & bass, V.O. (from GURD, POLTERGEIST and PULVER) – guitars & backing vocals, Pontus (from HAMMERFALL) – lead guitars & backing vocals, Stefan (ex-ACCEPT, ex-RUNNING WILD, ex-U.D.O. and dozens of other bands) – drums, percussion & backing vocals. During the 12 songs and almost an hour of playing time we can confront a really great variety of musical solutions, which mostly will guide us back to the good old 80s, still with the freshness of the 21st century! The equation for the musical essence of PÄNZER looks pretty simple and it can be described this way: diehard music done by diehard musicians for diehard fans. "Fatal Command" as its predecessor was recorded at Little Creek Studio and has been mixed & mastered by V.O. himself, needless to say the overall result became remarkably massive and juicy! The lyrical content is on a kind of rather personal level I would say and it deals exclusively with social themes and issues that have to do with all of us lately. Quite educational reading to be honest! So while listening to the album I would just recommend you to pay attention to these lyrics too. As a bonus track we have an apposite cover version of SAXON's classic "Wheels of Steel" out of their 2nd album. Brilliant remake! The digipak CD has a flawless design and comes with a cool poster featuring the awesome politically-motivated cover art of Gyula Havancsák on one side, while on the other side we have the band painted and presented live in action. All is left to say, order this Heavy Metal gem right now or get afflicted by the curse of the PÄNZER!!!
POKERFACE
"Game On" CD 2017
(M & O Music)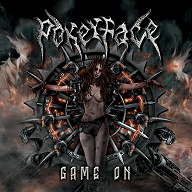 The second full-length album of Russian POKERFACE consists of 10 simple, but great Thrash Metal tracks. The opener song "The Bone Reaper" assured me right at once that this band's music is not about fancy or modern sell-out propaganda. The quintet passionately focuses on the German Thrash Metal heritage; especially I would compare their musical approach to the latest releases of HOLY MOSES and SODOM. These two bands had a major impact on POKERFACE's repertory. Vocally Lady Owl's manner is also pretty close to Sabina's way of screaming/growling, though there are a few songs where her vocals fragmentally turn into some rather Heavy Metal-like singing, for example in tracks like "The Bone Reaper", "Creepy Guests", "Bow! Run! Scream!" and "Game On". The bringers of the thrash-bounded riff orgies and evokers of splendid solos known as Xen Ritter & Whitevad did an excellent job on the forty minutes long album, while the rhythm section (Doctor on drums & DedMoroz on bass) provided an ultra solid ground for all their stringed fantasies. The entire stuff sounds massive and punchy, the way it should be! The catchiest and most memorable songs in my opinion are "The Fatal Scythe", "Straight Flush" & "Cry. Pray. Die."! I would warmly recommend them to write any new material in such direction! That would be a total success! There are also two more things I would ask the band members to pay attention in the future. The first goes to the lyrics in general, which are mostly look like a collection of words and has nothing to say at all, kind of childish nonsense to me. The second advice would go towards the pronunciation of the lyrics, because most of the time they are just horrible. In spite of these facts I really enjoyed listening to the songs of "Game On" and looking forward to the progress of POKERFACE on their future releases!
POMSTA
"Wild Lands" CD 2017
(Nocturnus Records)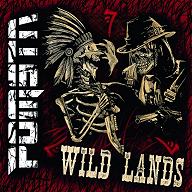 This Ukrainian Groove Metal band always reminded me a bit of PANTERA, but as I assume it was the musicians' intention from the start. Nevertheless, what I hold in my hands now is their second album. The 10 compositions of "Wild Lands" display 10 massive into your face slaps that will make your ears bleed red. The aggression and anger are sonically perceptible throughout the 40 minutes long disc. All of their songs were constructed and arranged maximally ably. In addition to the already mentioned PANTERA influence I can surely add SLAYER as well and some newfangled MACHINE HEAD vibe too. Anyways, we have a really mature musical creation that was a conscious result of the following experienced musicians: Sergiy Nechytailo (vocals), Igor Nastenko (guitars), Roman Zhbadynskyi (bass) & Max Kononenko (drums). The latter member recently left the fold, but I am sure his replacement will be found shortly. I've seen them playing live once a few years ago and have to admit they are more than capable to spread these extreme tunes on stage! So if you are a fan of groovy metal stuff feel free to search for this band online!
REACTOR
"The Funnel" CD 2017
(Nocturnus Records)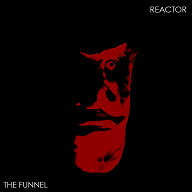 REACTOR is definitely one of the oldest metal bands out of Vinnytsia. They've started as a Thrash Metal band in 1988, then skipped to Death Metal for a while and since 2000 their music turned into some freaky industrial experimentalism. In fact, this material was released independently by the band in 2015, but thanks to Nocturnus Records we have it factory pressed onto quality CDs. On this record the band is: V. Zorin (guitar), A. Lartsin (bass, vocals, keys) and O. Chesnokov (drums). The trio supernaturally captures futuristic, computerized sounds and visions from the outer dimensions. The whole album radiates some kind of space-motivated weirdness and oddity of sounds, which I found quite sedative to be honest. The mechanized way of their musical expressions is also something preeminent. I really not used to listen to such things, but the surrealistic art visions of the musicians are simply remarkable. As a good example, I can mention the album's last song "Space World", which in my opinion can easily be even in the repertory of Jean Michel Jarre. This is an attracting stuff for sure, so fans of industrial and experimental music should check REACTOR's albums at least at their bandcamp profile!!!
RUBUFASO MUKUFO/NERVOUS IMPULSE/EPICRISE
"Atomic Grind!" CD 2017
(More Hate Productions/Darknagar Records)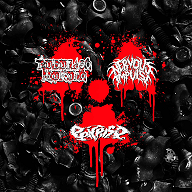 Two Russian underground labels joined forces to release this robust 3-way split. Moreover I have to avow that the selection of the corresponding hordes was carefully applied likewise. The CD starts with eleven tracks of the Czech grind-fame RUBUFASO MUKUFO. Those tracks were released in May as a part of their comeback EP called "Violent Show" and it was respectfully presented in a digital format at their bandcamp profile. The slightly modified line-up of RUBUFASO MUKUFO strikes back with Bilos (MALIGNANT TUMOUR) on vocals. Their 10-minute set blasts away pretty fast. The intense, ultra insane and quite short grindcore pieces come in a perfect association with the elements of d-beat & crust. Flawless stuff for sure! My favorites are: "I Want to Puke", "The Great Insanity" and the over brutalized yet accelerated cover of MALIGNANT TUMOUR's "Fuck off Nazi Bastards". Oh, these Canadian grind-guys seem to be super productive, unstoppable and filled with fury for the next decade. How can they pair with so ease the brutality and speed in such a devastating way? Well, the five cuts of this split are definitely a sick combination or invention of five precisely coordinated minds and a good lesson on how to play Death/Grind the most sophisticated way. Inhuman musical lunacy is this in circa 11 minutes. I would call them extreme underground sophists of the 21st century! Whilst "Air Burst" is a track that was known for me already from their "10th Anniversary Promo" and believe me it kicked serious asses there. So it is not necessary to convince you at all about the powerfulness and unrestrained brutality of the other four compositions. They're just simply destroying and head smashing! Really looking forward to their second split coming earlier than you would ever expect! The third and (un)expected band of the split is EPICRISE. Well, after 4 years of break, the leading grindcore product of Ukraine seems to reactivate their rows. The following 7 songs are a clever collection of unreleased stuff, but still not the new material we all craving for. So you can enjoy four songs off from the "Dead Sea" demo (2008) plus 3 cover versions on such grind monsters as DEAD INFECTION, GROSSMEMBER and CEREBRAL TURBULENCY. The old stuff obviously rules, but let's see what the future brings for these Ukrainian grinders!!! Until then you are more than encouraged to put your hands on this killer 3-way split!!!
ÐÓÈÍÛ ÂÅ×ÍÎÑÒÈ
"Øåïîò Çàáûòûõ Õîëìîâ" CD 2017
(GrimmDistribution/Murdher Records)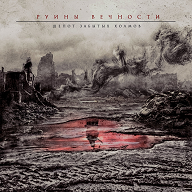 RUSSIAN DEATH METAL
"Vol. 5" CD 2018
(Darknagar Records)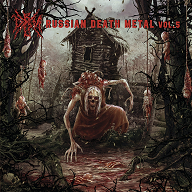 The Russian Death Metal scene is pretty huge and its diversity is also impressive. The fifth volume features 18 tracks with over 77 minutes of playing time. THE MUTILATOR starts the CD. Their song "Decent Elimination" reminded me the twist between CANNIBAL CORPSE and HATE ETERNAL. Nice opener for sure! The second cut comes from ÄÎÌ ÌßÑÍÈÊÀ and it was titled "Auschwitz". The trio from Moscow plays the straightforward kind of Death Metal with the inclusion of groovy guitar riffs. CONTRABANDIST continues the deathly massacre and "Fat Fitness" is their tune that has a fair portion of elements coming from the Thrash Metal genre. The fourth track was being called "Little Fucker Factor". What a funny title, right? Its vibe is strange, almost experimental and those deep pig snorts are just priceless there. It was composed by BRAINTEASERS, a family duo. CAIN WILL RISE's "Born in Sand" is the next piece. It features a pompous and majestic atmosphere, which I felt similar to the BEHEMOTH/DIMMU BORGIR pair. Position number six was given to EMBODIED DECEPTION. The triplet performs "Playing with Your Mind". It is a catchy, marching song filled by an awesomely melodic solo at the end. Seventh band is CORVUS LIVES AGAIN. Utterly sinister, blackened Death Metal is what they display us in "Shial (One of Us)". It follows "Ïðîðîê" by THE FACELESS HUNTER, a Death/Doom opus that was backed by lots of sympho-oriented keyboard lines. Afterwards we can enter the putrid layers of gore along with the "Ñúåäåí íà Ñàõàëèíå" song of ÃÍÈÞÙÈÉ ÌßÑÎÐÓÁ. The 10th on the CD are technical death-merchants from UNPLEXIETY. The trey from Saint-Petersburg initiates us into their complex musical world entitled "Extreme Reality". If you like CANNIBAL CORPSE, then you'll definitely praise the riffs and vocals in MARBLE CARRION's "Vitoria". RAGE OF KALI is the twelfth band and their "Where Clusters Stand Divided" is another great technical song. It was enriched with some really fast kick drum patterns, deep growls and shredding guitar parts. The pair of POGHOST proceeds further and represents us "The Dicktator", which is a maximally old-school Death Metal tune. I would compare their music to the early materials of BOLT THROWER, IMMOLATION and INCANTATION. Song number 14 is served by TEODOLIT and it has been named "Blood Soaked Revenge". Well-storming Death Metal hymn is it! It is continued by Belgorod's screaming death maniacs 602 and their fresh cut called "Òîïîðû". Right after them the atmosphere turns to symphonic with the help of ÇÌÅÉ È ÐÀÄÓÃÀ. "Èùóùèé" is the song of the quartet, which seeks for the melodies from beyond. "The Last Word" follows it from THE NAMELESS. It's the 17th track and is about some cool singalongs and the groovy sides of Death Metal. The CD ends with "The Storm is Coming", a melodic progressive piece by BRIDGE TO INFINITY. It was pretty reminiscent to what the Gothenburg bands started in the beginning of the 90s. As a whole it was rather interesting to discover what actually happens in the underground spheres of the Russians.
SAMSARA
"When The Soul Leaves The Body" CD 2017
(Slovak Metal Army)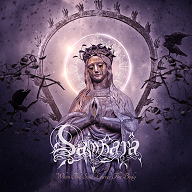 SERPENTINE CREATION
"Incest" MCD 2016
(Metal Masala)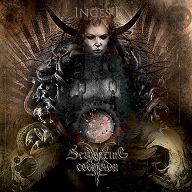 The following is a very strange 4-song EP by the Bulgarian Black Metal division SERPENTINE CREATION. Why is it so? Well, first of all, because there are 2 songs taken from the band's second full-length album "The Fiery Winds of Armageddon" (2015), which have been modified, of course, but let me tell you, if the main part contains a remix and an instrumental version from the back catalogue the effect isn't as impressive and makes you think they're out of new ideas, right? Secondly, the other 2 tracks are cover versions: "Funeral, Swords & Souls" is an OLD MAN'S CHILD cut from the debut album "Born of the Flickering" (1996) and "The Wolfpack" is a SATYRICON hit from "The Age of Nero" (2008). In total we have 16 minutes of music there plus a video clip of the title track "Incest". That tune, by the way, has a strong industrial touch filled with lots of synthetic samples. What I liked the most is "God is Crying", which is the instrumental version of "The Tears of God" song. It sounds awesome! Both cover versions are OK, but still their level of execution & interpretation lacks the original beauty and charm. Now, you know why I feel so odd regarding this EP release! Only the diehard fans of this formation should order this stuff!!!
SEVEN PAINFUL
"Entrophy Of Soul" CD 2017
(Slovak Metal Army)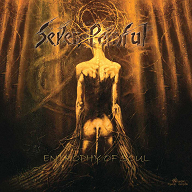 SIN OF GOD
"Aenigmata" CD 2016
(Satanath Records/Murdher Records)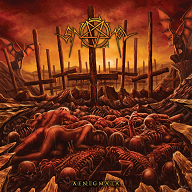 SIROLL!
"Doble O Res" CD-R 2018
(Independent)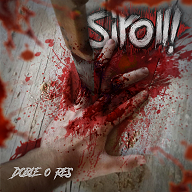 This is my first meet with the extreme crossover quintet from Catalonia. The band was formed in 2008 and has released 2 full-lengths and an EP so far. On the third long play the Spanish conquistadors show 11 hate-fueled songs, which were served in a very modern way. I would define their music as Deathcore, as it has plenty of elements coming from the styles of Death Metal and Metalcore. But on the other hand, we have the influences of Groove Metal, Hardcore and Thrash Metal there as well. In three words their music is powerful, melodious and angry. The info sheet recommends their music for fans of SERPENTINE DOMINION, CANNIBAL CORPSE, LAMB OF GOD, DIMENSION ZERO, PANTERA, PARKWAY DRIVE, SOZIEDAD ALKOHOLIKA, HATEBREED & SEPULTURA. Most of the aforementioned bands did a definite impact on them, so you already have a picture of what to expect on "Dobles O Res". The over 32-minute album was carefully recorded, mixed and mastered. So the result is supersonically destroying!
SKJULT
"Progenies Ov Light" CD 2018
(Satanath Records/Black Metal Propaganda Deutschland)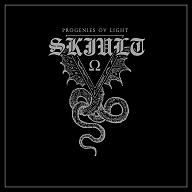 SKJULT from Cuba was formed in 2015 by Conspirator (all instruments & vocals). A year later in 2016 comes the debut record called "Within the Flesh" and now here it is, the awaited new beast. It gathers eight extremely aggressive Black Metal opuses. The boreal influence is more than evident over the circa 42 minutes of the "Progenies ov Light". Atmosphere-wise it can be compared to the classic materials of DARK FUNERAL, IMMORTAL, URGEHAL, FUNERAL MIST and THE ABYSS, just to name a few. The guitars' sound is very harsh and ice-cold, the drums are roaring in a rather dynamic way plus they have been precisely dosed & arranged, the bass plays a background role, while the screeching vocal parts just piercing right to the bone. The lyrical content is dark and satanic or as one can read in the booklet: "All lyrics were written in a complete state of misanthropy and for the greater glory of the mighty Lucifer". The occult summoning of the demonic spawn has been completed, he's arrived and is already knocking at your backdoor. You've been warned!!!
SOLFERNUS
"Neoantichrist" CD 2017
(Satanath Records/Murdher Records)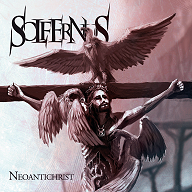 It is the second full-length album by this Czech Black Metal band coming from the city of Brno. It was formed back in 2002 by members known beforehand from such well-known Czech ensembles as ROOT, HYPNOS, ASGARD, ENTRAILS and INNER FEAR just to name you some. On this record the line-up of SOLFERNUS consists of Khaablus (vocals), Igor (guitar, vocals, keyboards & effects), Parambucha (bass) and Paul Dread (drums). It can be truly heard from the first notes that we have proficient and time-tested musicians on board. The 10 songs of "Neoantichrist" represent an ultimate essence of blackened arts transcribed into music. Moreover this already infernal sonic alloy has been reinforced by a huge blasphemous lyrical approach that adds the whole material a darker concept. The sound production is maximally polished and comes in a crystal clear way. "Neoantichrist" belongs to the sort of very enjoyable and flawless materials, but somehow I feel the lack of real originality and charisma there. Nevertheless, I would highlight the stunning acoustic guitar parts featured in "Ignis – Dominion", "My Aurorae" and "Stone in a River". I also have to mention "Mistresserpent", my favorite tune, which was armed by ghastly guitar and keyboard parts. If you are fond of melodic Black Metal with a Nordic touch, then the music of SOLFERNUS is what you really searching for!
STALINO
"Conflict" MCD 2010
(Eclectic Productions)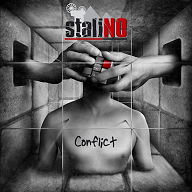 STALINO was formed in 2009 by three ex-members of BREDOR, namely Alexey Tsypchenko (drums), Yulik Fomenko (bass) & Vadim Bugaev (guitars). The outfit from Donetsk was joined by vocalist Eugene Grachyov and in such line-up they've recorded their debut 5-song EP. It lasts 20 minutes and features an utterly polished, but still pretty aggressive and brutal Death Metal mixture. It is a proud continuation of what they've started back in the time with BREDOR. Their musical consistency is definitely based on the well-known US formula of brutality and complexity, what's more it was executed in the best traditions of the New York school, thus the names of SUFFOCATION, PYREXIA, INTERNAL BLEEDING or DEHUMANIZED involuntarily pop up to my mind while listening to their stuff. Still this band has his own potential, his own visions and the way of crafting superb tunes with maximum preciosity. Colorful drum patterns, sick guttural vocals, technical riff-orgies and sophisticated bass parts are awaiting you there with an excellent sound production provided by Beasts Studio. Warmly recommended to all the brutal Death Metal fanatics worldwide!
STALINO
"Seven Voices" CD 2013
(Coyote Records)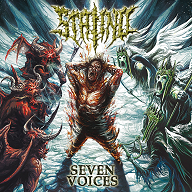 After the great debut EP here comes its follow-up, the band's first full-length album. "Seven Voices" is a huge step ahead into the more brutal and elaborated spheres of Death Metal. Maybe it is mainly due to the use of an 8-string guitar there or to the changes of the guitar player and vocalist respectively, but those 9 recent compositions are definitely about the more atrocious feel and interpretation. So besides the versed rhythm-section – Alexey on drums and Yulick on bass – there are 2 new members to welcome and they are Ivan Losovsky (guitars) and Ruslan "Motona" (vocals). I can easily note that with their addition the STALINO sound become tougher and more brutal at the same time. The complex, brain-melting structures are widely presented everywhere, though somehow I feel the lack of the really memorable riffs and melodies there. This album is totally dedicated to brutality, which isn't bad at all, but at the end of their 33 minutes long CD my mind feels a bit tired and slightly destroyed. Well, maybe that was the preliminary intention of the musicians, in such case they've managed it maximally! The preferred songs of mine are "The Head Cut off in Dreams" and "Buried in Abortion". Unfortunately, the band is on hold now, but hopefully they will return with a 2nd long play shortly!
SURVIVAL IS SUICIDE
"Retrovolution" CD 2018
(Independent)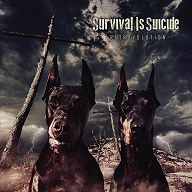 Pretty strange musical mix is what this Spanish experimental duet brings forth on their second full-length disc. I would call it futuristic, technical yet fairly over brutalized Death Metal, which has deep elements of progressive and ambient as well. The surrounding sound production for the seven featured compositions has been masterfully balanced and precisely executed. It is beautiful and captivating at the same time and while you listening to it you feel yourself in a kind of cosmic harmony or equilibrium of the soul and mind. Their repertory has lots of extreme parts too, especially the blasting drum parts make you feel this way, though I found them relaxing somehow in the overall context. SURVIVAL IS SUICIDE was formed in 2007 by Zaratozom (vocals, bass & bass synth) and Epojè (drums). Don't know why, but most of the time I felt a strong Tom Angelripper influence on the bass sound and parts there, SODOM's old classic "Obsessed by Cruelty" pops up frequently in my brain. Well, the cover letter says regarding their music that it is recommended for fans of MORBID ANGEL, PESTILENCE, ARCTURUS, LIMBONIC ART, AKERCOCKE, SEPULTURA and VANGELIS. Not sure about all these mentioned ones, but can definitely assure you that "Retrovolution" is a great Death Metal album with lots of weird and cool stuff! Experiments above all so to speak!
SVRM
"SVRM" CD-R 2018
(Trismus Records)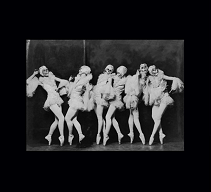 Serhiy Tkachenko aka C. (all instruments and vocals) is the sole musical creator and founding member of SVRM. He is also known from his major contribution to such projects as ÇÀÂÎÄÜ, LIFE IS HELL, TRUMNA, NECROTIC TRUST and MALENCONTRE. Being originated from Kharkiv one can easily guess, which style was used herewith for the aural expression of thoughts and emotions. Ergo: Black Metal. Since 2015 quite a few releases were made by C., to be exact 3 demos and 4 EPs. Thus as an extraction from the past and as a good example of how SVRM's sound and ideas changed over the past 2 years Trismus Records releases this comprehensive disc consisting of 14 songs. To get the right description regarding the songs included I would recommend you first to imagine the coldness and grimness of the winter wind isolated into the rawest feasible form of Black Metal and secondly to spice that compound up with as many emotional & atmospheric elements as possible. It's melodic, it's harsh and noisy the way it was defined back in the golden times of the genre. So no fancy sounds at all, just pure darkness and visions about death and despair. In a word, it is when the right attitude meets the right sound production. The only thing which makes this release less valuable and attractive is the non-factory pressed CD, as what we have here is a cheap burnt CD-R with a color print on it (kind of stupid tendency lately, I can't understand the point of it). But apart from that it is a good release and a good chance to get the majority of the SVRM releases on a single disc. The 4-panel digipak was minimally designed and it was also limited to 50 physical copies. So hurry to order your copy in time!
SVRM
"Ëèõè¿ â³òðè ñòîãíóòü áåç óïèíó" CD-R 2018
(Trismus Records)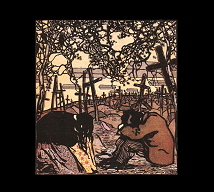 OK, this is the brand new and finally full-length release of the Kharkiv-based one-man Black Metal plague. The new stuff contains 6 well-constructed songs with 25 minutes of playing time. The presented gloomscapes by C. (all instruments/vocals) became even colder and harsher as before. As a whole it gives a depressive atmosphere that filled by the unending hate and anger towards the humankind. The vocal parts are totally sinister, most of the screams are done from the soul, which is really seldom these days. The material has relaxing parts as well, like the first song, which in fact is an intro and when C. turns his screaming vocals off and just mysteriously pronounces the lyrics on the acoustical guitar lines or when he simply stops in the middle of the song to inject acoustic guitars in an instrumental-mode, believe or not, but most of those calm breaks come in a pretty unexpected way. The rest of the material sounds kind of full speed ahead Black Metal storm. The design for SVRM's debut long play was executed alike it was done for the compilation album released earlier this year by the same Trismus Records. That means totally minimalistic shaping with a color cover art (representing the grief by the couple sitting at the cemetery), track listing and most of the lyrics included. That's it, enjoy!
THE METAL MUSIC GLOBALLIANCE COMPILATION
"Vol. 3" CD 2018
(Music GlobAlliance)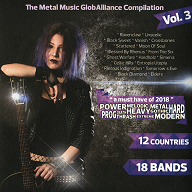 This is a really nice and helpful compilation initiated by our Slovakian neighbors located in the city of Košice. Its third installment consists of 18 bands from 12 countries and lets you to enjoy different musical genres across the almost 80 minutes long disc. Its cover case design is also something to look for, but let's focus now on the musical variety of the participants instead. The CD starts with "Their Feelings" by Slovakian Power Metal quintet RAVENCLAW. That song was previously featured on their EP called "Presage" (2016). Ultra melodic piece is it, which just flows well and comes with pretty high-pitched vocals and precisely orchestrated keyboard tunes. Female-fronted UNSEELIE from France continues the symphonic vibe and presents us "Prometheus' Pain" from their debut album "Urban Fantasy" (2014). The euphonic way of vocals' performance is very impressing and is the key to their music, whilst the fragmentally used synthetic effects and motifs give a futuristic touch in overall. The third band is BLACK SWEET from Japan. The quartet demonstrates us a song from their debut full-length "Time to Depart" (2017), which titled "Masquerade". It was executed in the beloved old-school Heavy Metal way. The riffs are catchy and quite groovy there. Fans of HELLOWEEN will definitely like their approach! Germans from VANISH follow them with a heavy yet guitar-centric cut taken from their latest effort "The Insanity Abstract" (2017), namely "Follow". Don't know why, maybe due to the vocal parts, but it reminded me NEVERMORE. Good Power Metal song is it with huge dynamism! CROSSBONES from Albania are the next. In "Gjallë" they display a rather experimental combination of Heavy & Thrash Metal, which sounds quite ethereal to me. The strange fact about them is that while the band was established in 1996, the given track comes from their second full-length album "WWIII" (2017) to date. Song number six was submitted by Macedonian Progressive Thrashers – SCATTERED. Weird thing, but this quartet was also heavily influenced by the aforementioned NEVERMORE, even more and better than VANISH. The music they try to reflect us in "Bring the Golden Crosses" is fairly technical, tuneful and polished. Therefore, if you are fond of such approach, then definitely check their latest "Extrospection" (2016) album in its entirety. The music of Hungarian MOON OF SOUL changed quite a lot since their debut demos. "Brothers of Sky" out of their "Világteremtõ" EP (2017) represents some kind of interesting riff-alloy between such monster and unfortunately passed away guitarists as Randy Rhoads and Dimebag Darrell. In some ways their composition has a meditative character, especially because of the cyclically reappearing guitar themes and the clean hypnotizing manner of the vocalist. The second German band on this compilation is named BLESSED BY RHENUS and the track "The End of Silence", which is taken from their same-titled debut long play released back in 2017, was mostly filled by modern elements coming from such subgenres of metal as Deathcore or Metalcore for example, but definitely not limited to, as they eagerly use ingredients of the progressive music too. Young Slovakian rockers of FROM THE SIX keep spreading a melodic kind of metal-induced cast in their tune called "Stay Dreamy". I would say they even touch the borders of Glam Rock. The tenth song hails you from the city of Haskovo (Bulgaria), where the Occult Metal dealers of GHOST WARFARE dwell. They bring you "BRS", a song from their 3rd disc: "Dusk Reloaded" (2016), which was reasonably influenced by gothic, punk and grunge stuffs. HARDHOLZ from Germany was formed in 1984 (!), so their music can't be other than old-school, right? Indeed, what we are hearing during "Herzinfarkt" is Heavy Metal at its best, accomplished by dedicated metal spirit! Position twelve is reserved for SIMERIA. It seems French bands like to be fronted by a female singer behind the microphone stand. The song "Guardians" these Symphonic Metal addicts get acquainted us with hereby is the well-refreshed and modified version of the track called "Song of the Guardians" out of their debut EP "Crashed", issued in 2011. Nice, melodic and profoundly-executed music it is, where the magniloquent keyboard patterns shouldn't be missed. It is followed by the new single "A Moment Before I Die" by CELTIC HILLS. The Italian bards come up with a soft ballad-like song that rolls in a pleasant way having lots of acoustic guitars included in. Did you ever hear Progressive Metal music accompanied by charming flute parts before? Well, the strangely denominated band ENTROPIA UTOPIA have them in a gentle amount. These Greeks do a perfect job in "Even My Home", a composition brought from their debut material "The Flourishing of Thesis and Antithesis" (2014). The next song by the Chicago-based formation RIOTOUS INDIGNATION proceeds in with a well-known bass drum section of CARCASS' "Corporal Jigsore Quandary", which afterwards turns into a brilliant Hardcore/Crossover piece. "This World" is the first song on "The Violentus Musicae" EP (2016) and it is a damn good choice to have it here. TOMORROW'S EVE is the fourth German band on this CD. The quintet shows their masterful technics and proficiency in the fields of progressivity by demonstrating with the greatest ease their brand-new track "Bread and Circuses" extracted from the 5th full-length record of the sophisticated Teutonic unit. The seventeenth song "Orient Express" is served by BLACK DIAMOND from Slovenia. The sort of Heavy Metal they are playing and focusing on has lots of oriental elements & arrangements, which prove the right title of the song as well. The CD ends by the sounds of "Run Away". The Hard Rock the(se) Slovakian ELDERS play are pretty calm and thoughtful. However, here and there the voice of their female singer seems out of tune. In total I really enjoyed to spin over and over the songs of this third volume and I believe it's a very good promotional disc!
THE SARCOPHAGUS
"Beyond This World's Illusion" CD 2017
(Satanath Records/Death Portal Studio/Fila Sophiae/Sphera Noctis Records)
DISSECTION started a whole new era with the special lyrical content initiated on their flawless "REINKAOS" album, their kind of chaosophic approach and the MLO teachings about the anti-cosmic theories influenced a pile of nowadays functioning Black & Death Metal bands all over the world. Turkish Black Metal formation named as THE SACROPHAGUS isn't an exception. "Beyond This World's Illusion" combines 9 melodic BM tunes equipped by the afore-cited lyrical clothing. The album begins with a NAGLFAR-like song called "Reign of Chaos". It blasts pretty well and has lots of tempo changes. The atmosphere is also Nordic all the way there. "Ain Sof" continues it with a MAYHEM-influenced riff that turns after a while into breaks that were generally known from the earlier mentioned milestone album of DISSECTION. In the middle of the song we have a pretty eerie moment that came unexpectedly I would say. The third song is "Dymadiel". That one is full of tricky rhythm changes and attacking double bass patterns, but as a whole it reminded me pretty much ABSU, even vocals-wise. "The Profanity Rites" is the next that consists of really plain riffs, something that SATYRICON loves to use with maximum care. The fifth track is titled "Sapremia of Earthly Creatures". It is more abstract and keyboard-oriented than its predecessors, drawing landscapes around the music whilst giving the listener a relaxing radiation. "Triumphant Divine Terror" follows it with a good portion of balanced blast beats, emotional guitar melodies and screams from the world beyond. "Armoured Death" is a song that raging on most of the time and builds upon some cool catchy riffs with marching double-basses. Towards the end of the album we have songs that are mainly about meditative mood, like the "Flaming Key to Divine Wisdom" is. "Apocalyptic Beast" was selected to end the disc. Another calmly infiltrating song it is. Metered speeds and melodious chains of guitars are the characteristics of it. I enjoyed very much listening to this Turkish band and would recommend their 46 minutes album, which by the way sounds fantastic, to the fans of Melodic Black Metal in particular. The booklet was aptly designed featuring mainly the motives of the astounding front cover artwork painted by Paolo Girardi.
THE SULLEN ROUTE
"Last Day In Utter Diseases" CD 2018
(GrimmDistribution)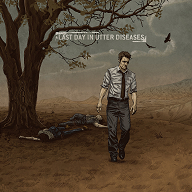 THE SULLEN ROUTE is a Russian four-piece Death/Doom Metal ensemble that has been procreated in the year of 2008. "Last Day in Utter Diseases" is their third full-length album that was originally released in 2016, but recently GrimmDistribution from Ukraine found it worth to be re-issued. What you'll get during the circa 49-minute long disc is the exact reflection of musicians' mood and view about how they see the materialization of melancholia and despair in their own compositions. However, the core of their music is Deathcore, it is modern and trendy. Definitely not the way the orthodox fan gets used to perceive the combination of Death & Doom Metal elements as a whole. The band mentions the following artists as influential ones on their repertory: GHOST BRIGADE, EYES OF FIRE, ISIS, MOURNING BELOVETH, DISBELIEF, ALICE IN CHAINS, EVOKEN, MORGION, ENDLESS BLUE, KATATONIA & PORTISHEAD. Well, there are nine songs in total, but somehow I wasn't impressed by any, so now it is your turn to listen and to judge the music of these Russians!
TRIDENT
"Shadows" MCD 2015
(War Anthem Records)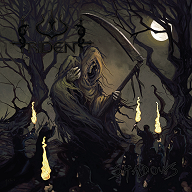 The Swedish masters of eerie harmonies and dark rituals are back with their second aural bane, which is an EP consisting of 4 songs. It took around 5 years for the renewed line-up to bring this stuff out, but believe me it was pretty worth of the wait. The band's debut album "World Destruction" (2010) was strong, but somehow I felt less attractive and inspiring the whole musical concept included there. Fortunately, can't say the same regarding the material of "Shadows", as it appears to be maximally bewitching and astonishing. It blends the best moments of Johan "Reaper" Norman transposed from his past heritage (I have to stress on here the following famous hordes: SATANIZED, DECAMERON, DISSECTION and SOULREAPER) and being extrapolated to a newer, yet darker dimension. All the actual musical formulas and visions of TRIDENT are arranged in an exceptional way. Maybe the member changes are the real answer to this success, but whatever happened to them, it made the music of TRIDENT better. The line-up on "Shadows" combines the Nordic forces of Defiler (vocals), Ulv (guitar), Reaper (guitar), Beast (bass) and Goat (drums). The EP's 22 minutes are about a cold arcane atmosphere that has to do with plenty of ultra-melodic guitar harmonies, harsh screams and constantly changing drum motifs. All this you should imagine in an extreme form, where Black Metal and Death Metal meet and unite. The songs of the EP are as follows: "Aftermath", "Dark Nordic Rage", "Shadows" and "Thy Kingdom". The only thing I honestly disliked about the digipak CD version I have is connected to the graphics in general. Don't know how they appeared at the vinyl version, but here we have them very dark, almost in uninterpretable way. Nevertheless, merciless sonic assault is it, thus avidly waiting and looking forward to listen to the 2nd full-length album by TRIDENT!
TYAKRAH
"Wintergedanken" CD 2017
(Satanath Records/Slaughterhouse Records)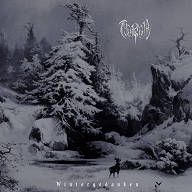 Let's have some frosty thoughts about winter along with the German Black Metal duo of TYAKRAH. Their debut release counts 7 songs that have a total playing time of 37:24. The members are enigmatically named as J.R. (vocals, drums, lyrics) and I.XII (guitars, synths, bass). The soundscapes they've managed to achieve are all about the coldness of the winter ambience. They've elegantly crystallized the winter nature in sounds and enwrapped it with the grimmest atmospheres possible. The keyboard parts here and there worn an ethereal character, thus those moments are something really astonishing to listen to and experience. The guitar harmonies are pretty relaxing most of the time even if the drums storm with fast blast-beats or double-bass assaults over them. By the way, you can find there lots of folk vibe as well as parts reminiscent to depressive Black Metal bands. The booklet was filled by the noteworthy paintings of Thomas Moran. I've counted 9 in total. Each of his work was superbly-designed with a well-thought-out idea. This release is pretty good for meditation, so I would definitely recommend it for fans of ambient, but I am sure that fans of orthodox Black Metal will like it as well.
UERBEROS
"Tormented By Faith" CD 2017
(Immortal Souls Productions)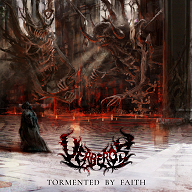 VERTHEBRAL
"Regeneration" CD 2017
(Satanath Records/More Hate Productions/Final Gate Records)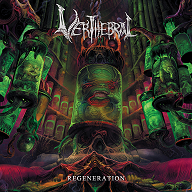 This young Death Metal band and their debut album come from another exotic country as for me, which is Paraguay. Let's start with some background info. VERTHEBRAL has been established in 2013, but as a precursor to "Regeneration" the quartet unleashes a self-released EP in 2015 consisting of 5 songs and named as "Adultery of Soul". Since then the band's line-up is unchanged and combines from the relentless forces of Christian Rojas (bass & vocals), Daniel Larroza (guitar), Alberto Flores (guitar) and Gabriel Galeano (drums). The album sets in with a short but mysterious intro, where some keys and lots of shooting can be heard. It follows "Place of Death" a typical Death Metal cut executed in the best traditions of the 90s. It has all the trademarks that mostly the Florida DM movement used with a great enthusiasm. So the other compositions continue to rip and blaspheme your ears in that discerning formula. I kinda felt myself as a time traveler during over forty minutes. Even the sound production has the same vibes as the bands of the golden Death Metal era were used to have. These guys from Ciudad del Este know really well how to make their songs sound and crush the old-school way! If you were grew up listening to such cult bands as DEICIDE, MONSTROSITY, OBITUARY, DEATH or CANCER, then don't hesitate to take a listen to the songs of "Regeneration". Recommended for all the true Death Metal die-hards around this rotten globe!!!
VIDRES A LA SANG
"Set De Sang" CD-R 2018
(Blood Fire Death/Discos Macarras/Hecatombe Records)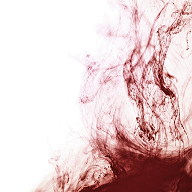 I've got this great promo stuff from Blood Fire Death. It features the 4th album by the Spanish Black/Death Metal quartette VIDRES A LA SANG. The 7 tracks of "Set De Sang" are displaying a pretty technical, vocal-oriented and avant-garde mixture that can be easily called progressive. Their songs are rather about emotions expressed by melodies & harmonies then blasting out the shit from the drums. So if you are expecting to hear a typical Black Metal cliché storming with the speed of the light, sorry you are definitely at the wrong place. The four musicians – Eloi Boucherie (guitar/vocals), Albert Martí (lead guitar), Marcos García (bass) & Jordi Farré (drums) – create real music attached by catchy song-structures and celestial atmospheres. I would compare their 50-minute long stuff to a cold, ambiance-like wandering in the unrestricted dimensions of Black and Death Metal. The texts written and sung in Catalan make them unique, while the adapted classical poems raise them high and give them the deserved respect. If I had to compare their music to any bands from the elite, then I would surely name EMPEROR or even DISSECTION as good examples for what they've done & accomplished on "Set De Sang". It's a must and a warmly recommended Black/Death Metal album to explore!!!
VOMITILE
"Pure Eternal Hate" CD 2018
(Satanath Records/Hecatombe Records)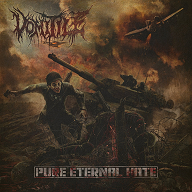 This is the first time I bumped into a Death Metal band from Cyprus. "Pure Eternal Hate" is already the band's third full-length album and they've been decomposing around us since 2007. Well, on this almost 37-minute long record the Cypriot quartet performs 10 extremely well-constructed songs. They are all about a Thrash-influenced Death Metal mix, which was supported by a perfect sound production respectively. Have to remark, musically they didn't surprise me at all, because their formula is too simple, just blend SLAYER with GRAVE in a figurative way and you'll get the music of VOMITILE. Don't get me wrong, it's a professional band with a professional sounding release, but I don't really get the point what's good in copying others? I mean where is the serious "let's try to be at least a little bit original" attitude and effort there, I am sorry, but I don't see this in their music. So right now I have kind of divided opinion about their future perspectives. I am just hoping they will start adding and creating something of their own on their fourth long play, because really good songs demand more creativeness and catchiness.
WITCHCRAFT
"Hegyek Felettem" CD 2012
(Neverheard Distro)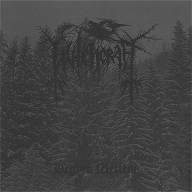 Hungary's one of the oldest and still functioning Black Metal band was founded in 1996. Since their first demo "On the Path of Fogs", which I've got personally from WLR around 1999 if I am not mistaken, I keep my eyes on them. The current CD is their 3rd full-length album to date. Through all these years their dedication to the musical stance and ideology of the 2nd generation of Black Metal bands remained untouched. That's a very respectable fact if you ask me. The eight songs presented here wholly focus on the initial crudity and commitment to the genre. The rasping sound of the guitars, the endlessly monotonous drum beats, the polite backing role of the bass and the hoarse vocals will all assure you that this band won't be affected by the so-called modern styles and tendencies of the 21st century. In their music they prefer coldness and simplicity above all. This is absolutely straightforward and old-school-to-the-core Black Metal played in the only way possible. If you like the early materials of the following genre-defining pairs as HELLHAMMER and CELTIC FROST or BATHORY and DARKTHRONE then you will most likely need to excavate the full discography of this Hungarian horde right at once. Also interesting fact that for the first time in the band's career the lyrics were fully written and performed in Hungarian language. The 33 minutes long CD was supplied with an ultra-gloomy 6-panel booklet. It's a must, so search for it and buy or be eternally damned!
WRATHRONE
"Reflections Of Torment" CD 2018
(Satanath Records/The Void Records)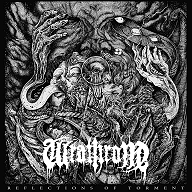 I waited for the continuation to the band's debut album "Born Beneath" (2016) very much. The Finnish musicians did a good job on the 10 songs of "Reflections of Torment", but as a whole it became less interesting as their debut record. "Bloodline" and "Dead Inside Me" are the songs I would definitely pick from the new stuff out, kind of unique tracks to me. The majority of the compositions have been influenced either by the ultimate kings of the Swedish Death Metal like NIHILIST, ENTOMBED, DISMEMBER, GRAVE, DESULTORY or the US gore-barons AUTOPSY. Then there is a piece called "Bloodshroud", which is a cut with a massive BOLT THROWER touch and feel. I don't blame them for being done their repertory so variegated, but too many bands to name when it goes to their "own" music in general. So I really wish them to find their unmatched approach and sound in the very near future. Let's hope they will do it for their third album. Death Metal is a style that has the best options to experiment, to create uniqueness and to widen the borders even further and beyond! So don't be a lazy ass, please!!!