It is always great to talk with Bruno. He is a true dedicated metal warrior and nice person. I've addressed him a few questions regarding the new Hypnos album and their upcoming Ukrainian tour. Find enclosed his answers below!!!



Hi Bruno! How are you? Hypnos' lattermost album "The Whitecrow" was issued in 2017, so I assume you've already started to work on the new material, haven't you? How many songs you've completed for your next album so far? When and where are you going to record them and, of course, when can we expect the new Hypnos album to come?
- Hallo Kornel. You are absolutely right, I started writing of new stuff while ago. Unfortunately, I have only one song "Afterlife Disillusion" completed so far, but I plan to work on that during winter time more intensively. Studio session is planned for beginning of May, album release in September 2020. This time we will do most of the recording in Czech Republic, most probably in Šopa studio, where we even did not record any album yet. Anyway, we mixed Krabathor live album "Rebirth of Brutality" there a few years ago and we were satisfied with the result a lot, so we are gonna try our luck again.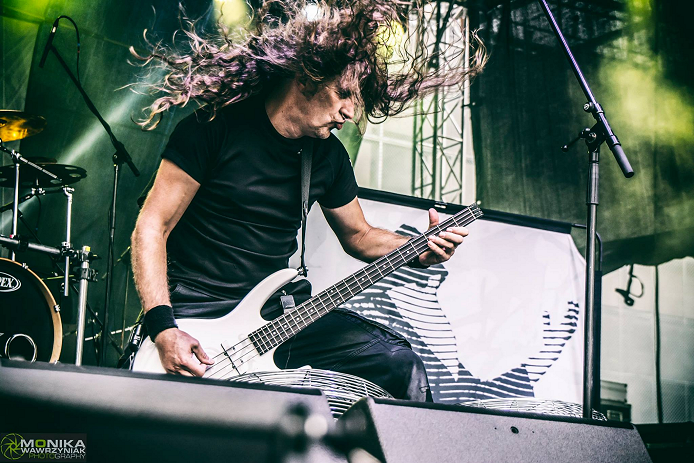 To me "The Whitecrow" is the most epic and blackened Hypnos album to date. It radiates some kind of utterly dark and rather melancholic vibe. Will the new compositions continue that path or on the contrary you are going to capture a totally different atmosphere for your next release?
- Hard to say, it is matter of course that we can't change character of our songwriting and sound so I expect that new material will be easily considered as Hypnos stuff. On the other hand, we do not wanna stand at one point for years, we wanna develop ourselves and our music, we wanna reach new shores, because it is fresh and exciting. Music has no limits. So, let's be all surprised... We will see.
Would you share some thoughts and details about the lyrical content that is going to be featured on your forthcoming album? What motivates and influences you to write new lyrics for Hypnos these days? Also please mention to us which books have you read lately?
- Lyrical concept is almost completely done already. Album will be entitled "The Blackcrow" and as is typical for me, topics are connected with the issues that makes us sick in this world or let's say some philosophical reflections on life in general. Just to mention a few, for example "Afterlife Disillusion" is strict atheist manifesto; "Vae Victis" is about the right of the stronger – dominating aspect of global human behavior; "Hammer Propaganda" is about strong instrument, how to affect the masses; "Liquid Sands" about the life, which is constantly changing, never standing at same point, etc. Each lyric will be filled in with the postscripts I use to write in order to explain meaning of the particular lyric on last 3 albums already. For me is really important to make people to understand the meaning of my writing, due to this reason I also decided to put Czech versions of lyrics on our last album "The Whitecrow".
And reading? Well, I have a little daughter and when I am doing little trips with her and while she is sleeping in the baby carriage, I use to read. These days one of my most favorite Czech writer is Miloslav Švandrlík, which nobody knows outside our country, but I love him and his unique sense of humor and style of writing. I read out several books from him in the last months...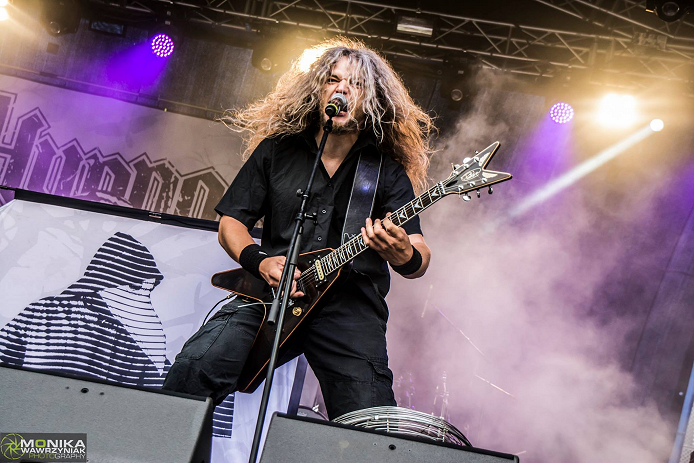 In the beginning of August, you've managed to finish for the most part the reconstructions of the Hypnos rehearsal room, which in fact is located in your house. From the photos seen I can admit that it looks awesome! How long you've been busy reconstructing it? What kind of work is still ahead of you?
- Oh man... months. You know, I started reconstruction of this house in 2003 year already and there is still so many things to do. For example, also yesterday I was working till cca. 20:30 CET even when was complete dark outside, rest of the evening I dedicated to working for Hypnos – booking, merchandise, social networks. My future plans are to complete building works, 2 new rooms in the roof, courtyard, garden, technical building, barn. I mean my life is gonna be too short to do all what is necessary...
In October you are going to visit Ukraine with a tour. It will be the first time for Hypnos to play in our country. Will you prepare a special setlist for that occasion or you're going to perform songs that have been worked well on stage over the past years? What can the Ukrainian death metal fans wait from a Hypnos live show?
- We will present our typical live show full of metal and energy! Since we are still promoting last album "The Whitecrow", we will focus on these songs. Setlist will remain the same as we had on spring tour with Fleshgore/Revolt/Unfocused, but due to the reason I know that we have a lot of fans in Ukraine and that they mostly remember my previous band Krabathor, I can't exclude that we will play some remembrance on this band as well. We will see at the scene...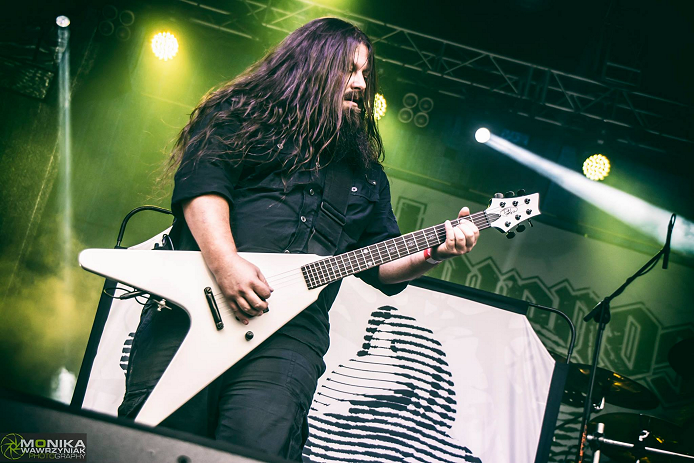 German Einheit Produktionen is your current record label. You are cooperating with them since the release of "Heretic Commando – Rise of the New Antikrist" in 2012. Are you satisfied with their work? How many albums did you sign a contract for?
- We always sign contract for one album only. I am surely satisfied with Einheit, we are friends with their boss Olaf since 1994 year, when he was running Morbid Records and I know that he is true hard working metalhead and that I can always rely on his word. Sad thing for both of us is that musical business has changed a lot and physical sales of music media, especially CD & DVD, went down rapidly and we both have to struggle to survive. But we always found the common speech and I do believe again that our uniting will help Hypnos. Einheit do a lot of routine work with distributors, media, etc. and this is for us very valuable support, which we need. Therefore, I appreciate work of Einheit with hope that next time we can do even more than before...
You've been mentioning me earlier that Pegas will possibly return soon. Does it also mean he will record the drum parts for the new Hypnos album too? Do you meet and talk to him frequently?
- Yes, this might be one of the possible options, but nothing is sure yet. But we stayed close friends and we visit each other from time to time. By the way, we spent last weekend together...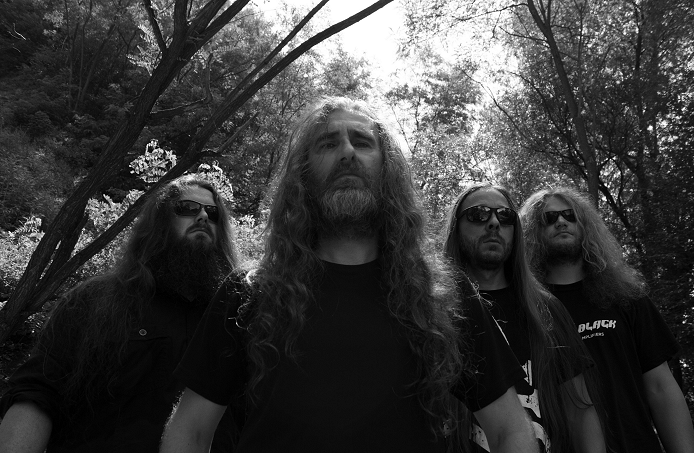 Your autobiographical book "Revoltikon" sells really well I would say. It already had two editions, the first in 2014 and the second in 2018. Is there in plans a 3rd edition? If so, will it be modified and added with all the latest happenings around you and your musical career? Or maybe you started to work on something else, I mean on another kind of book?
- 2nd edition was the last one since there is still cca. 150 copies left in stock of Mystic Productions (editor) and we all expect that market demands were satisfied completely. First edition had 800 copies and got sold within 3 months, 2nd edition had 500 copies, what is not too bad, I guess. But I am planning to write another continuation of my life story, which could be published, let's say in 5-7 years. Depends...
Let's talk a little bit about what are you listening to nowadays? Which bands/records caught your attention in the past two years? Would you advise us a few extreme metal bands from the Czech Republic that we definitely have to pay attention for?
- Last 3 weeks I am totally drowned in Machine Head; I listen to complete discography including live albums. It is typical for me that I am caught for a few weeks, but only single interpret and during this period I am totally mad about that. Recently I had periods of Triptykon, Megadeth, Behemoth, Ray Wilson & Stiltskin, Seal, Czech country singer Wabi Danek, Destruction, Ascension, Firespawn, Voivod, Bathory, Extol, Inferno, Dark Fortress, Decapitated... Man, my head is luckily never small enough to absorb a lot of musical stuff. I am possessed by music, I breathe music, I go to sleep with the music playing in my mind. Concerning Czech acts worthy to recommend, there is a lot of them and some of them are really successful even abroad, as for example Gutalax or Cult Of Fire. Speaking about Czech bands of my personal taste, I would mention Dying Passion, Root, Debustrol or Inferno. Definitely worthy to check out.
At the end, please send your inspiring words to the Ukrainian Hypnos fans.
- Guys, we can't wait to be there already!!!
Bruno & Hypnos.